E-world2023 & 1st Livestock Kyushu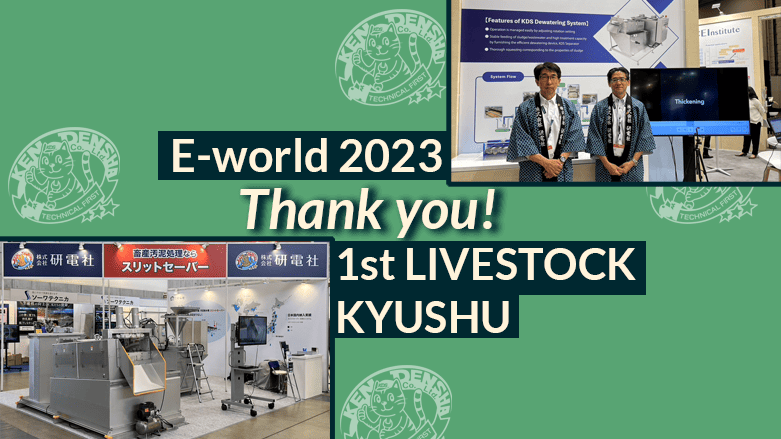 In this post, we report on the trade fairs we exhibited last week!
5.23 - 5.25 E-world energy & water 2023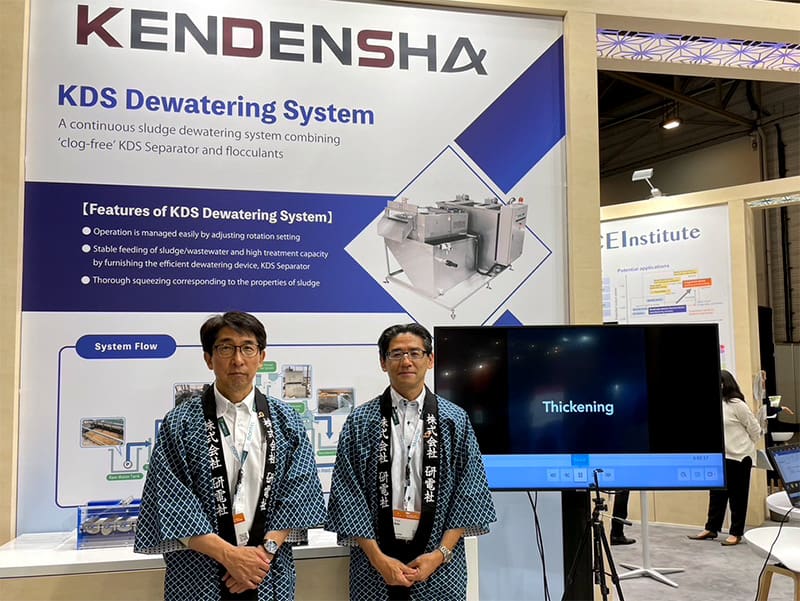 Kendensha was selected as one of the Tokyo Pavilion exhibitors at E-world energy & water 2023, the trade fair for energy-related industries in Essen, Germany.
The exhibition was stated "Europe's largest trade fair for energy-related industries, bringing together businesses involved in energy, environment and water" and was held over three days from 23-25 May 2023 with approximately 20,000 visitors (from 68 countries) and 820 exhibiting companies (from 27 countries).
We displayed the KDS Separator, which have delivered more than 1,200 units to customers in Japan and abroad. We received various opinions, requests and expectations from European customers, making the exhibition a very fruitful one.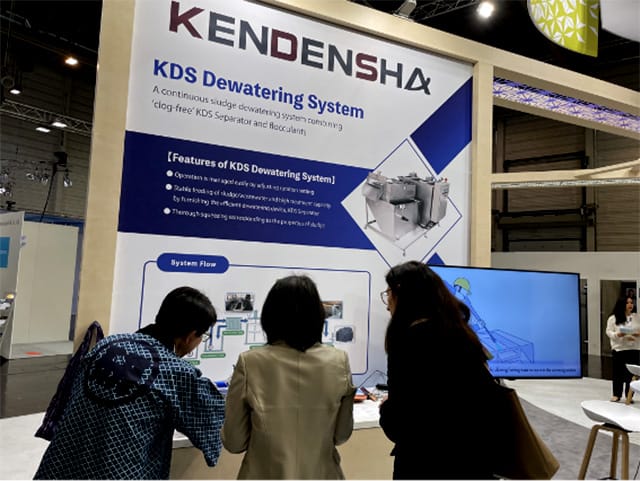 In addition, we, two of middle aged guys, were wearing Kendensha's HAPPI(a Japanese traditional jacket type wear usually worn at festivals) at the booth. Therefore, some visitors said 'Japanese tradition!' and took commemorative photos with us... Heart-warming moments, thanks.
Next year, we are planning to participate in IFAT2024, the industry's No.1 international environmental technology trade fair, also in Germany!
We hope to see you there again!!
Essen and Dusseldorf
The venue, Messe Essen, was about 60 minutes by train from Düsseldorf Central Station. We stayed Dusseldorf during the fair and enjoyed Altbier!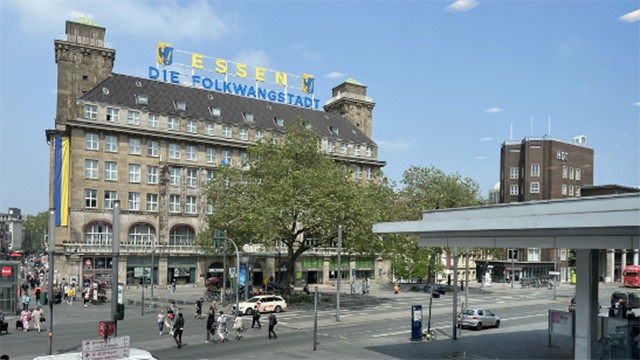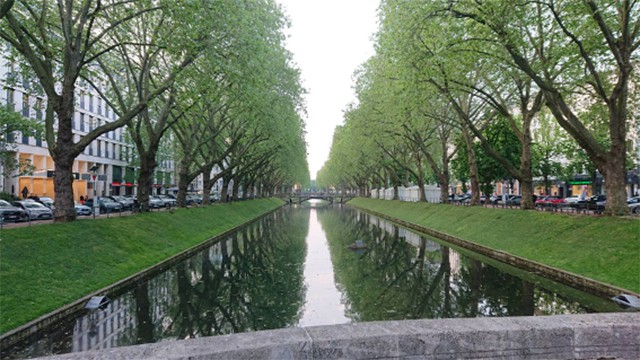 5.23 - 5.26 1st Agri Week Kyushu 'Livestock Kyushu'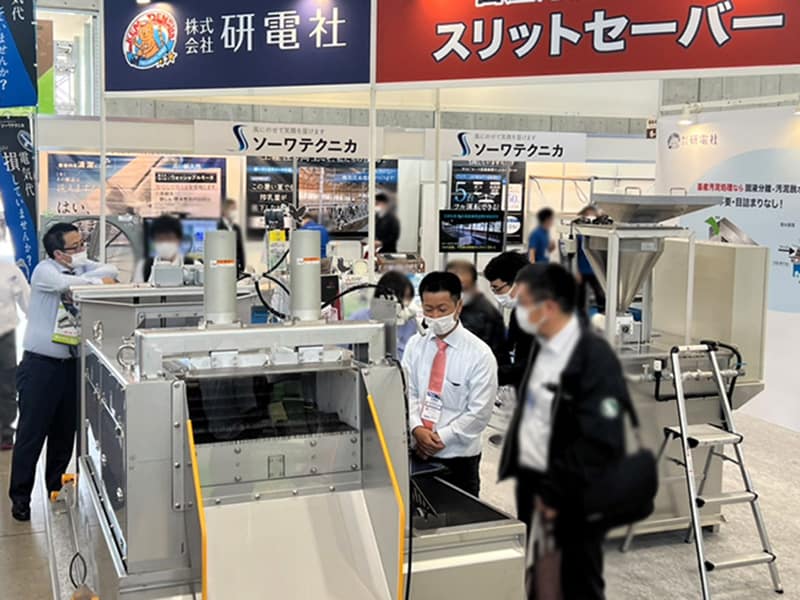 This was the first Agri Week held in Kyushu region.
From the first day to the last, many visitors were interested in the KDS Separator and stopped by our booth.
As it was only our second time to participate in a fair in the Kyushu region, many customers said they saw the KDS Separator for the first time. We would like to use this as an opportunity to make our products widely known to everyone in Kyushu.
Four of our staff were there and attending to visitors, but there were many occasions when we had to keep customers waiting. On the first day, it was obvious that we were going to run out of the brochures we prepared, so the head office sent additional copies urgently to the venue.
Apparently, this was the same for other exhibitors.
This means that considerably more visitors came to the fair than the exhibitors had anticipated.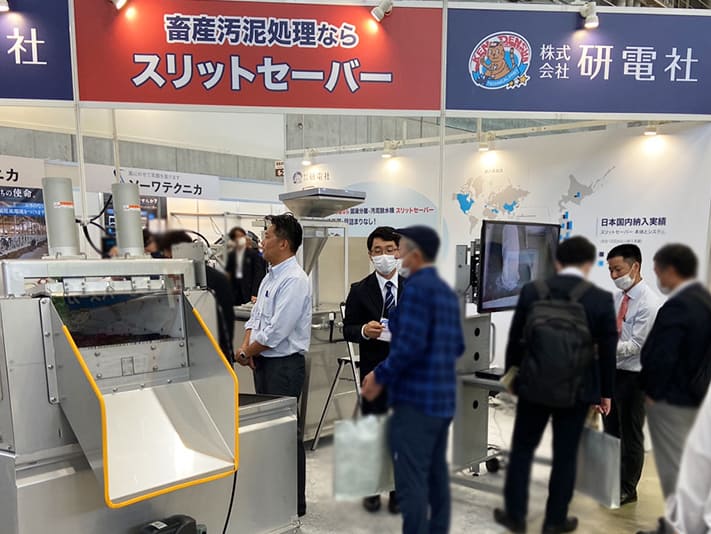 Wouldn't you say that the first Kyushu Agri Week was a great success?
We would like to thank all the customers with whom we had specific discussions, and we will be visit you shortly.
Also, there may have been things that we were not able to adequately address during the fair. If you have any questions or requests, please feel free to contact us.