Fire Drill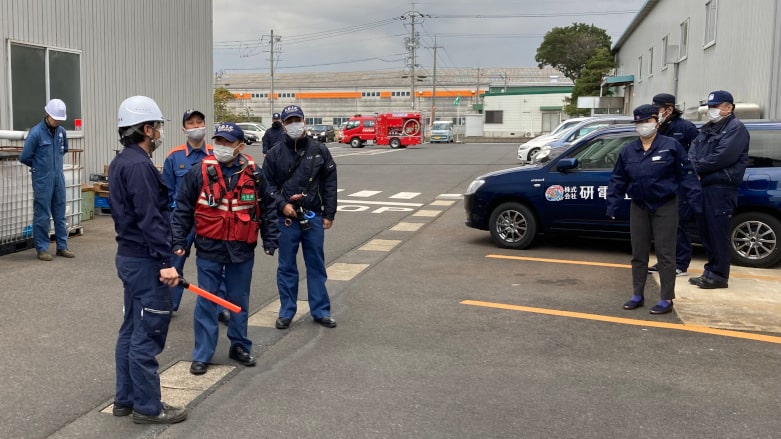 A Happy New Year!
We hope all of you had great holidays.
At the end of last year, we had a fire drill at our main factory. Factory Director led the drill and the following steps were taken through the simulation of a fire in the factory.
Discovery of the fire
In parallel with the initial suppression of the fire, contact the office and whole company and report to the public fire department.
Arrival of firefighters
Transfer of command
Firefighters extinguish the fire
Confirmation that the fire is extinguished
Of course, the most important thing is to prevent fires and accidents from occurring, but when they do occur, it is essential to be able to act quickly and calmly. For this reason, we conduct regular drills so that all employees can understand what to do in the event of an emergency.
We will continue to put safety (and technical) first for another year of business.
We would like to thank Izumo-Nishi Fire Station for the cooperation.