Fitness Test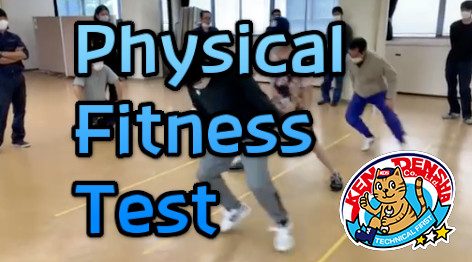 As part of the National Occupational Health Week activities, we carried out a physical fitness test.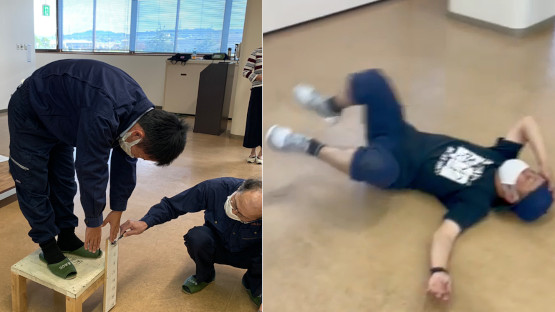 Measurements included:
Bending back on abdominal position
Bending forward
Repetitive lateral jump
Standing on one leg (Standing on one leg with the eyes closed as long as you can)
Repeated standing up motion
Standing time (Standing up from abdominal position as quickly as you can)
The listed items above are probably called different ways in your country.
Almost everyone had not done this since their school days. All staff in their twenties to their sixties, no matter what department they are in, wore sports shoes and did the repetitive jump... a very rare sight. And I saw males around forty were the most excited and enjoyed doing the tests.
For most of us, it was a good opportunity to realise that we do not get enough exercise. Some were a bit shocked to know how stiff their bodies were and it was not unusual that seniors got better scores on instantaneous movement than youngers.

Anyway, we would like to stay healthy and deliver reliable products.
I wonder if we will do this again next year...