Laser Welder by AMADA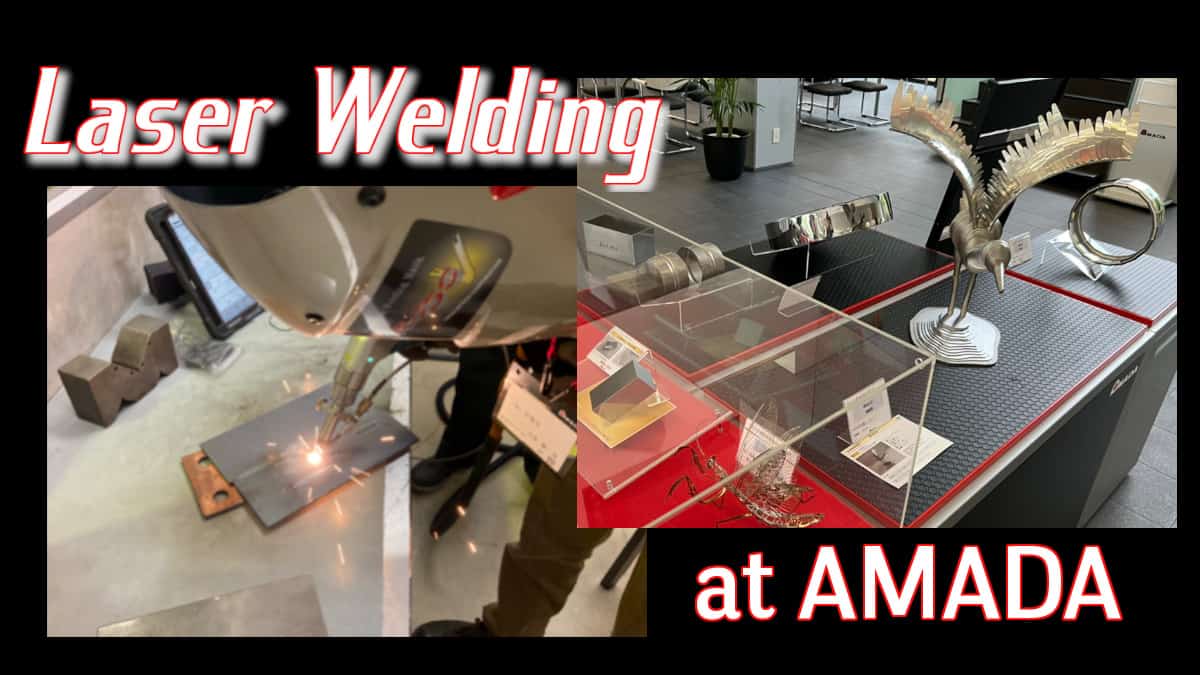 A while ago, we visited Amada Corporation's Kansai Technical Centre to see their laser welding machines. In this post, I would like to share what we saw there.
Partition
Laser welding work needs to be carried out in a special partition to block the strong laser beam.
The partition installed this time is for display, and the one actually sold is said to be W2800 x D2800 x H2200 in size. Depending on what is to be welded, it is large enough for one person to work in.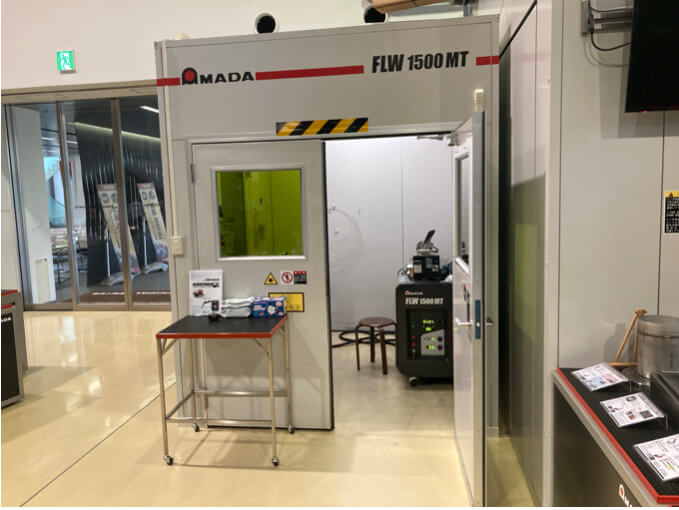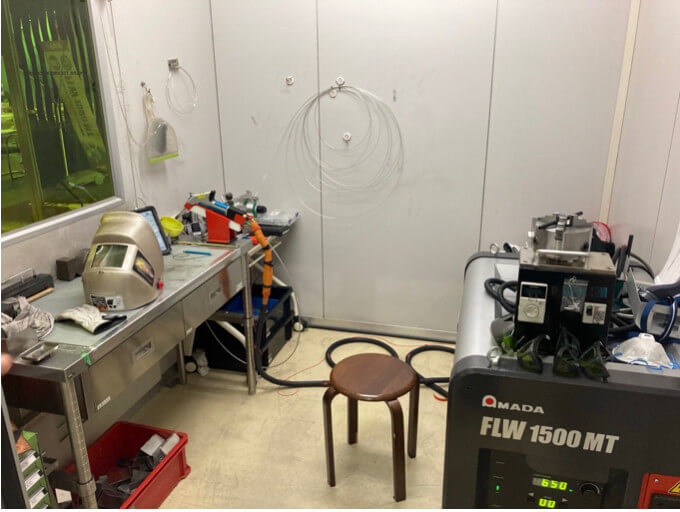 Laser Welder
Here is the laser welding machine we were shown. Handy fibre laser welder, FLW-1500MT.
With its high power output, even a 4 mm thick steel plate was easily welded in all the way to the back.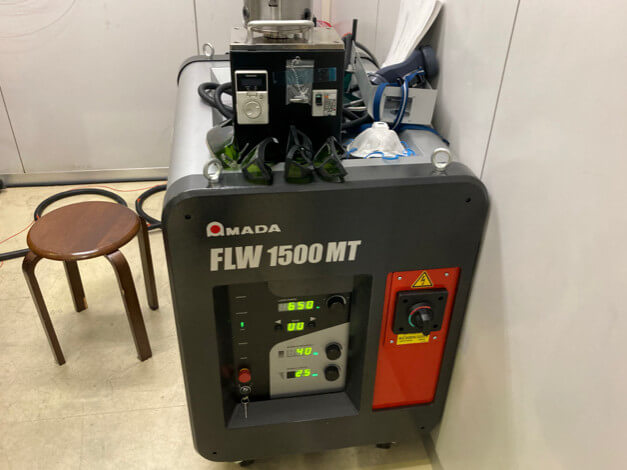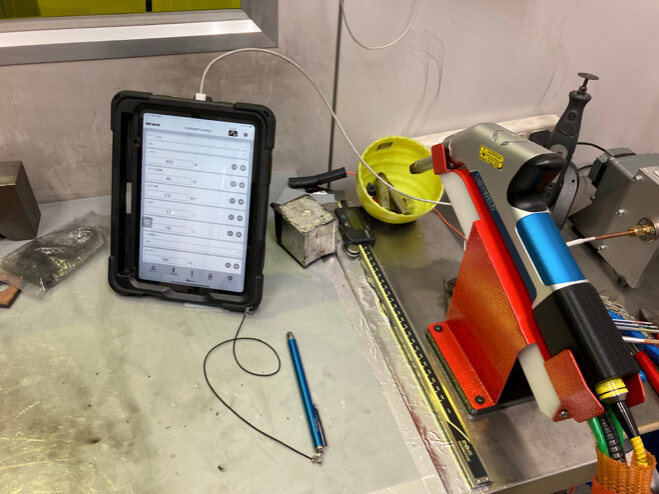 Besides, processing conditions can be set using the special terminal application.No difficult adjustments are required, even for inexperienced welders, simply by registering the material and plate thickness.
Easy-peasy!
Actually Tried Welding!
Filler welding was the thing we were most interested in this time.
The machine is equipped with an automatic feeder, which automatically produces welding wire when you start welding. Easy-peasy again!
At first I was puzzled by the hand movement, but after a little practice I was able to do it. The trick, according to our boss, is 'just to unite your mind with the welding wire movement'!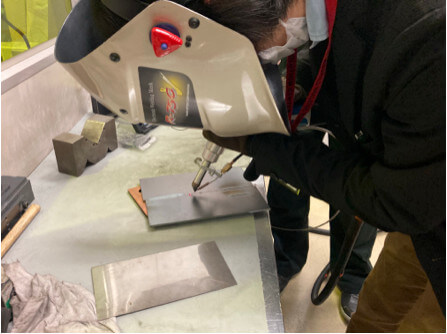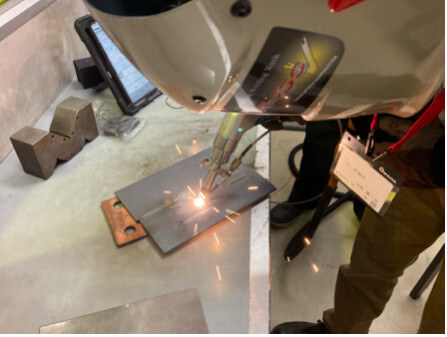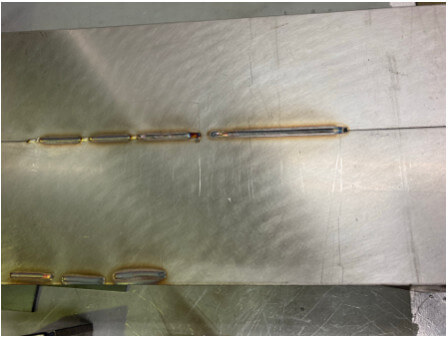 Excellent Works on Display
Here are a few of the works on display.
Apparently, these works were made by machines which we actually have in our factory. They were all excellent works that made the most of the specifications of the machines. I felt once again that we, too, should expand our ideas and possibilities on a daily basis and continue manufacturing valuable products.