Testing Machine SS-2.56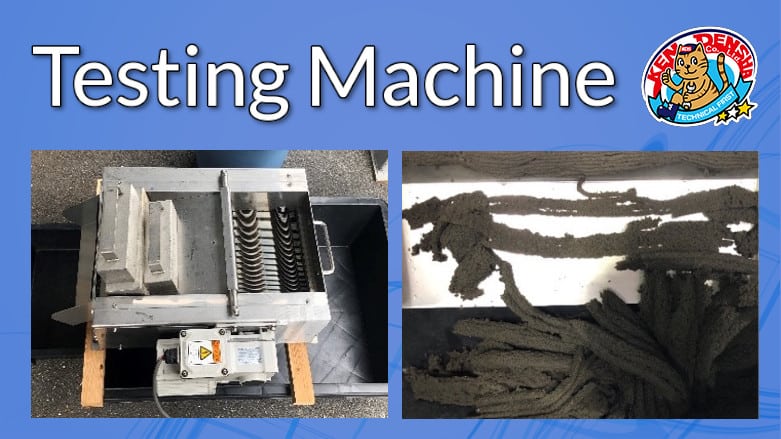 Today, we would like to show you our testing machine.

Kendensha has a line-up of testing machines, ranging from a small and portable machine, which can be carried by a passenger car, to medium-sized machines for continuous testing. We carry out sample tests and on-site tests in accordance with customer requirements.
This time, let me show you the SS-2.56, which is the most frequently used.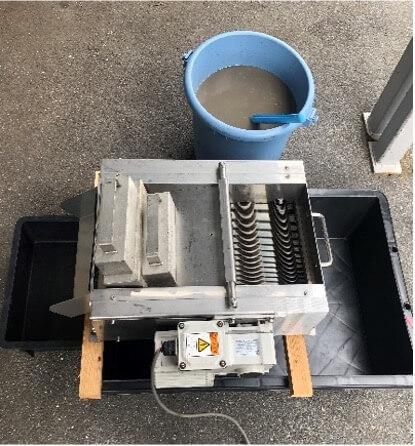 Specification
Model : KDS Separator SS-2.56
Treatment Capacity : 20kgDS/hr
Power Supply : Single-phase 100V, 1A
Dimensions : W500×L550×H200
Weight : Approx.40kg
Accessories : Pressure Plate (detachable) / single-phase 100V inverter / filtrate pan / discharged cake catcher
NOTE : Treatment Capacity is for solid-liquid separation or thickening
The photograph shows the unit with the pressure plate and weight (20kg) installed for dewatering tests. This is used mainly for testing sample water sent by clients and during on-site demonstration tests.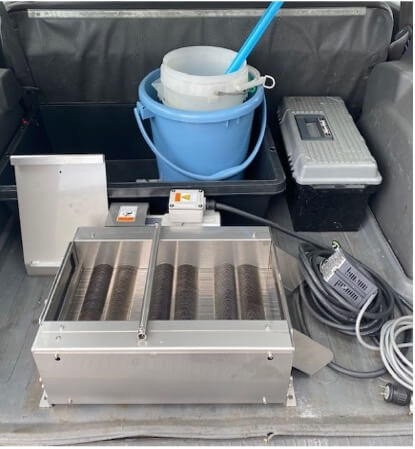 Because it is compact and runs on a 100V power supply, it can be carried anywhere by a sales vehicle. We can show clients that the KDS Separator operation on site.
Besides, only about 15 litres of sludge is required for the test as it is very small.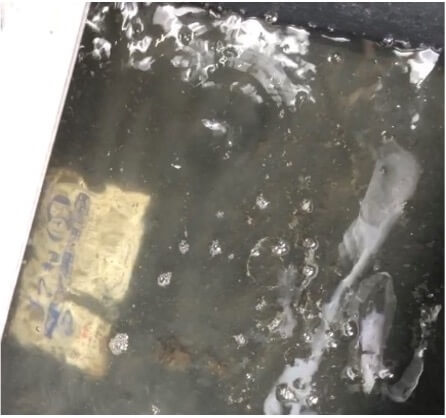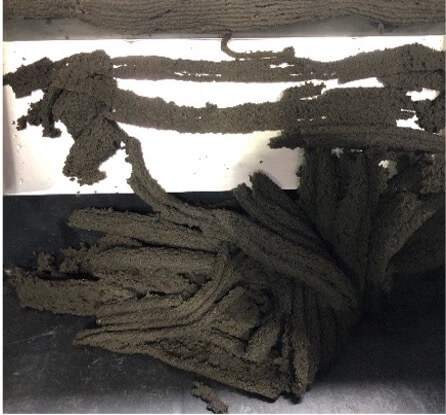 The machine introduced here is the smallest among the testing machines we have.
We have a variety of testing machines to suit your testing methods and requirements. So, if you are considering the introduction of a new screen or dewatering machine or the renewal of them, please do not hesitate to contact us.
Please contact us for availability of KDS Separator operation tests in your area.