Website Renewal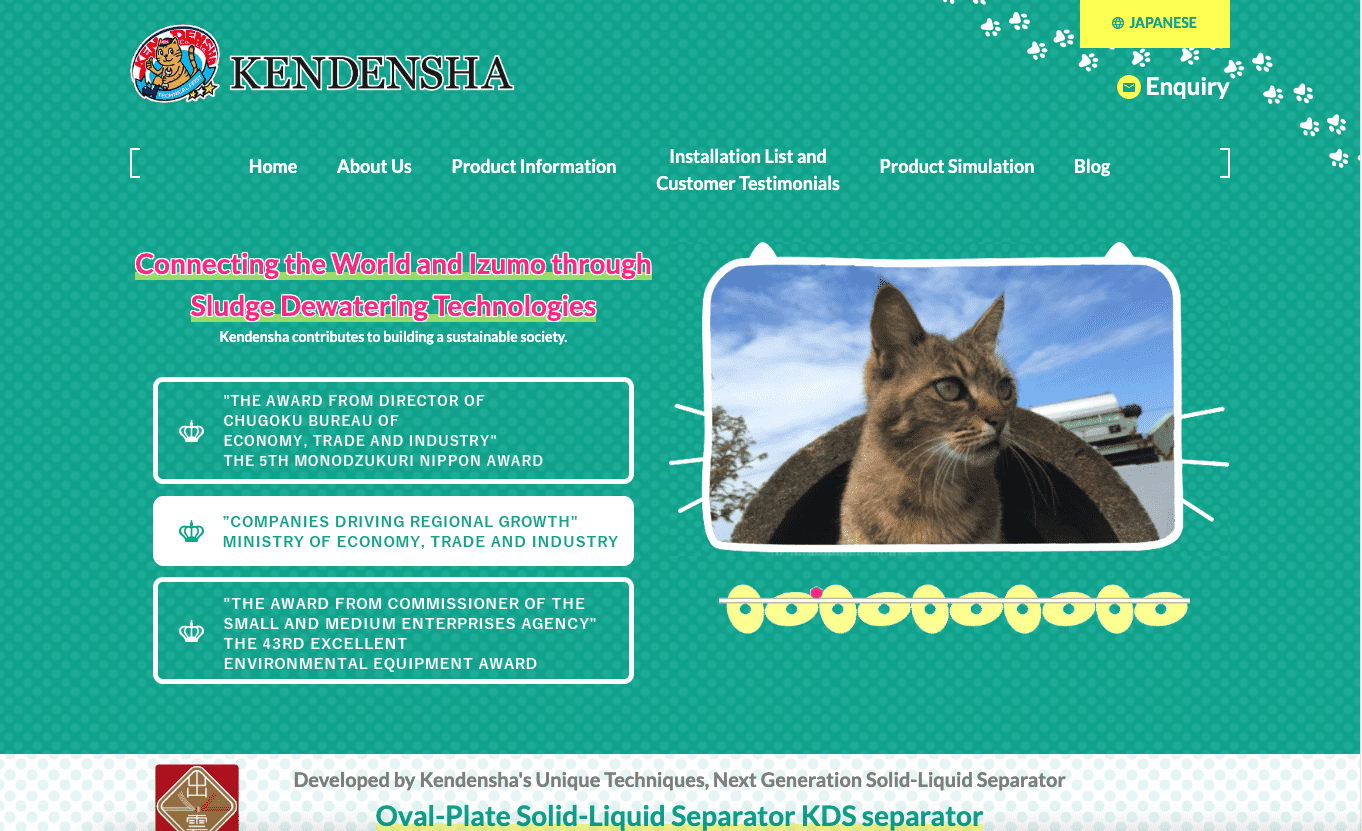 We renewed our website.
Surfing other companies' websites, I noticed that most environmental equipment manufacturers' pages are based around the colour blue or light blue, and their design is very stylish. Therefore, we deliberately made our website different way.
Furthermore, the cat on HOME changes every time you reload the page. This is because, statistically, as Japanese household pets, the number of cats has overtaken dogs. (However, more than one cat live in the same household in many cases. So, when it comes to breeding 'RATE' dogs are still in favour.)
I hope this website will catch attention of more cat lovers and lead to business. We might need to be careful when we print and show the pages to serious customers. Let us see how it will go…..
Ryuichi Ishitobi