Case Study : DAF Sludge Dewatering in Soap Factory

Background Information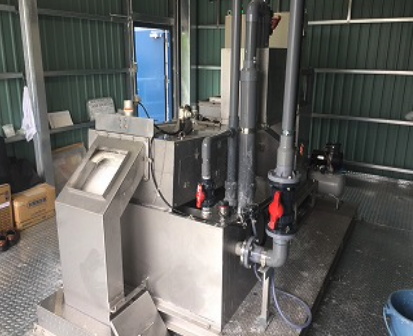 A manufacturer of soap and other hygiene products in Kansai region.
Because of its small footprint while being able to treat required amount, they chose KDS Dewatering System.
Location
Hygiene Product Factory in Osaka
Kendensha Product
KDS Dewatering System
KDS Separator Model
Dewatering Model SS-411D, Pneumatic Type Dewatering
1.0mm gap, Three-phase, 200V,0.4kW
KDS Reccomended Capacity
30-40kgDS/hr
Data
Raw Water
[mg/L]
KDS Separator Filtrate
[mg/L]
SS
12,000
760
BOD
12,000
650
COD Mn
1,600
140
TS
2%
-
SS Reacovery Rate
93.6%
Dewatered Cake Water Content
75.1%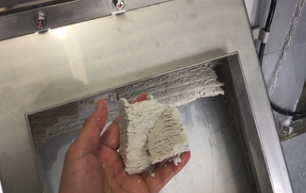 Current Treatment Capacity
Flaw Rate
[m3/hr]
Solid Content Concentration
[%]
Treatment Capacity
[kgDS/hr]
Flocculant Dosage
per Raw Water[mg/L]
Dewatered Cake Water Content
[%]
3.2
2
64
300
75.1
On video page, you can find various wastewater/sludge treatment videos.
Please check!