Exhibition and Autumn Skies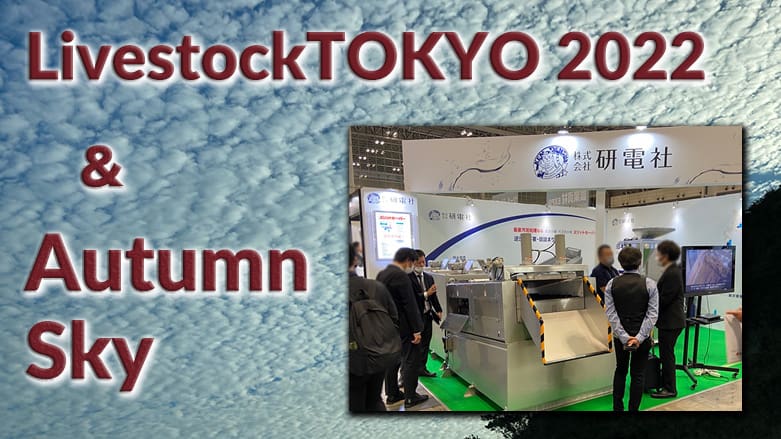 Livestock Tokyo 2022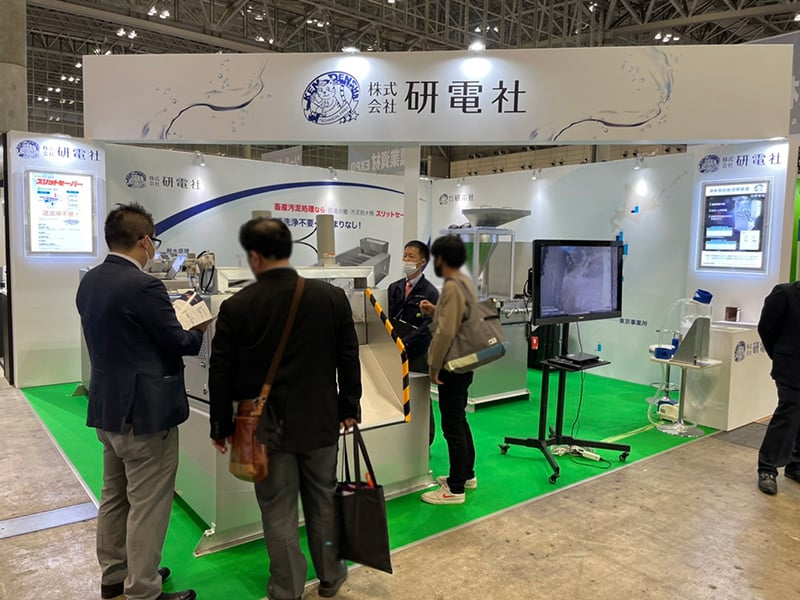 Thanks for the many visitors who stopped by our booth at the 12-15 October AgriWeek 'Livestock Tokyo 2022'!
There are not many photos this time, but it was a very successful three days.
Thanks to you, many customers in the livestock industry are using KDS Separator.
If you have any questions or requests, please feel free to contact us.
Autumn Skies
Now, autumn is deepening in Izumo, where Kendensha's head office is located.
I would like to share rare photos of the sky we took in the beginning of October.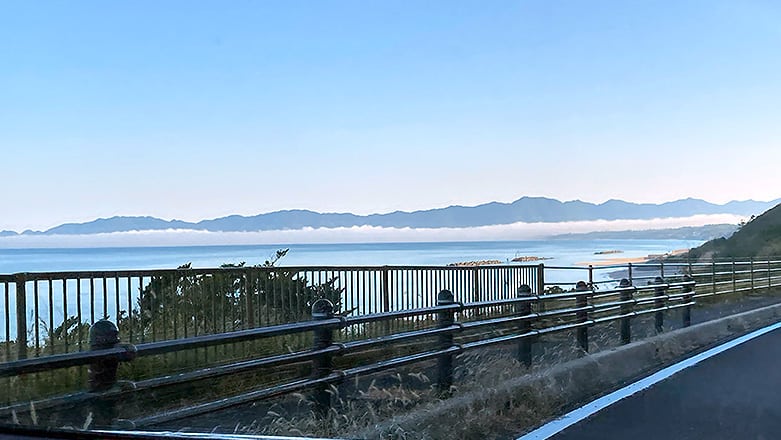 In the lower left is the Sea of Japan. Can you see that the cold air had descended to a lower level and clouds had formed? 
This is the first time even employees who commute along the national road by the sea had seen this scene. It's a fantastic photo, befitting a mythical setting. (Izumo area is one of main stages of Japanese gods' legends). It was featured in a news programme on the same day.
And here is the recent sky.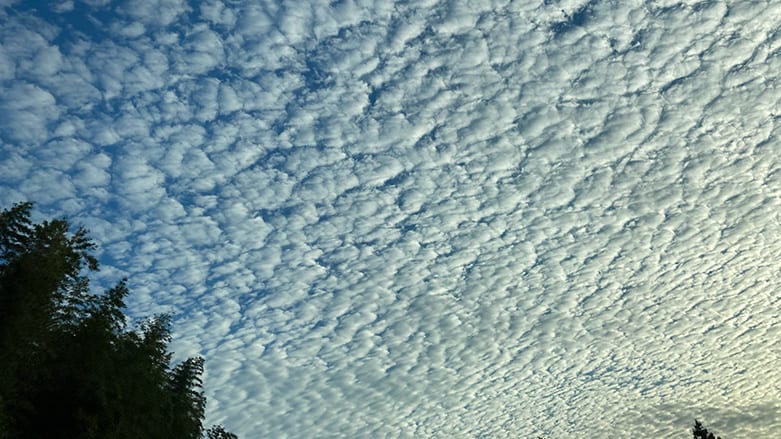 They are scaly clouds...might be sheep clouds, though. These clouds are typical of autumn, but it is rare to see such dense scaly/sheep clouds spreading across the sky.
I don't usually pay much attention to the sky, but this photo made me think about looking up and taking a closer look once in a while.