Huge Object : Finished and Placed!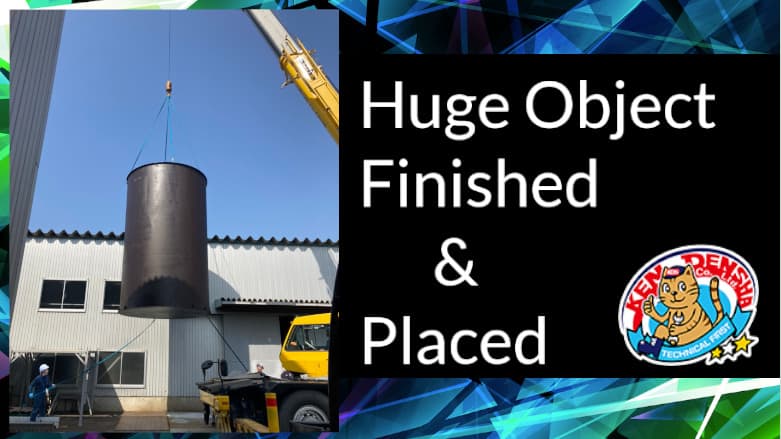 In a past post, I showed you how our CEO was working alone on a giant object ('Mysterious Huge Object'), and it has finally been placed.
Although coating was finished two weeks ago, because of its size, it took a long time to put at the place.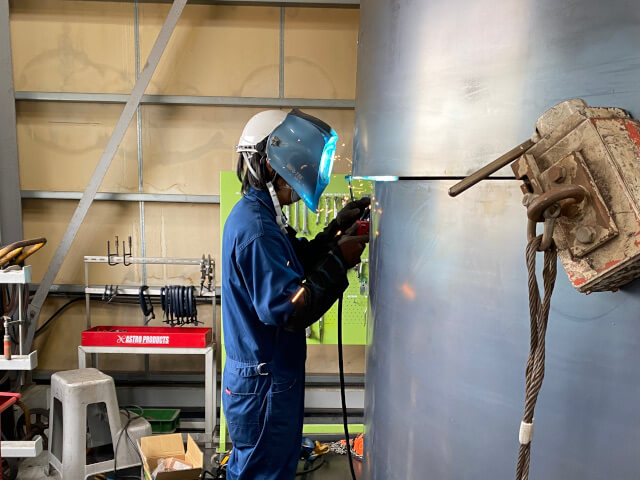 Placement Work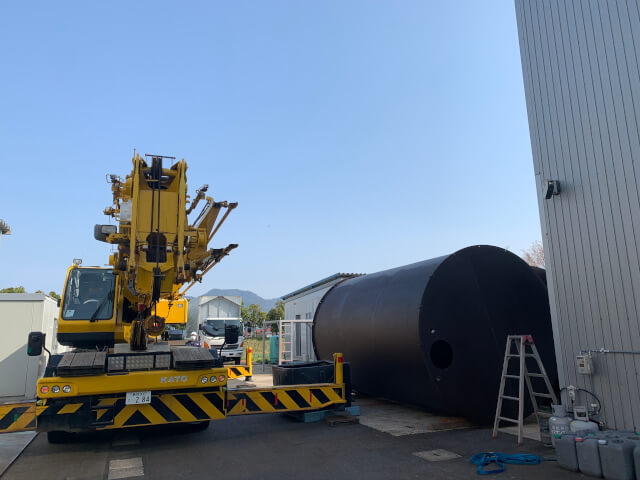 It had been lying in this knocked down state for some time. Now, put up and transport it.
It was impossible to carry something of this size with the heavy machinery in the company, so we asked a specialist to come with a crane.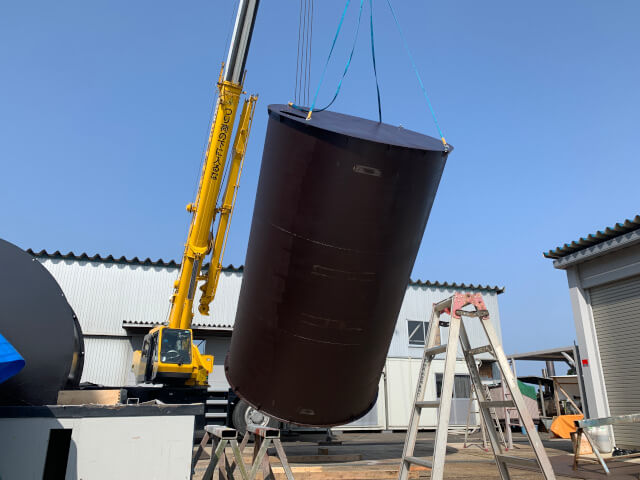 It was lifted and carried by slinging. Don't you think this photo looks like a trick photograph?
Our staff gathered in the foreground giving instructions, although they are not in the picture.
It took a long time to move the crane and adjust the angle, etc.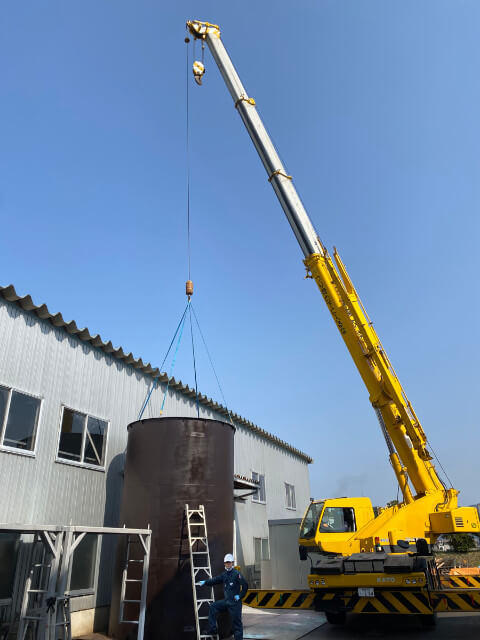 Finally, placed at the planned location.
When the entire crane is on the screen, the size of the object is clearly visible.
This is a water storage tank and its volume is roughly 28 m3. This tank will be used to store sample water for wastewater treatment tests.
It all started with the idea of our CEO to make the tank himself rather than buy one, and we managed to complete it. The tank will be useful in the research and development of new wastewater treatment technology.