Leachate Treatment Commissioning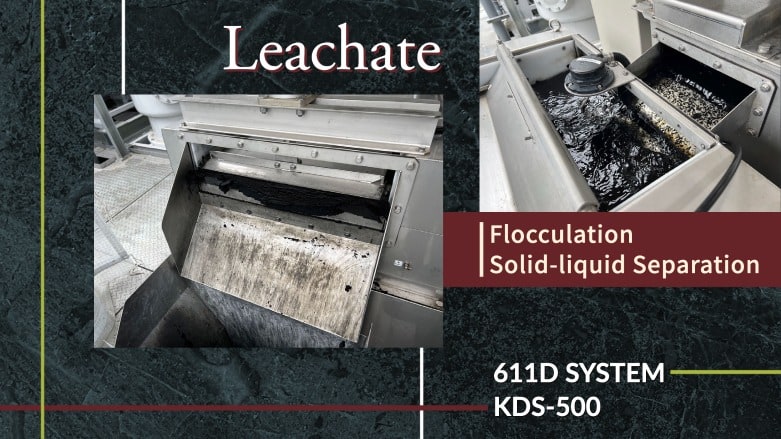 We carried out a commissioning at the site of a waste treatment company in Okayama Prefecture. The target is leachate.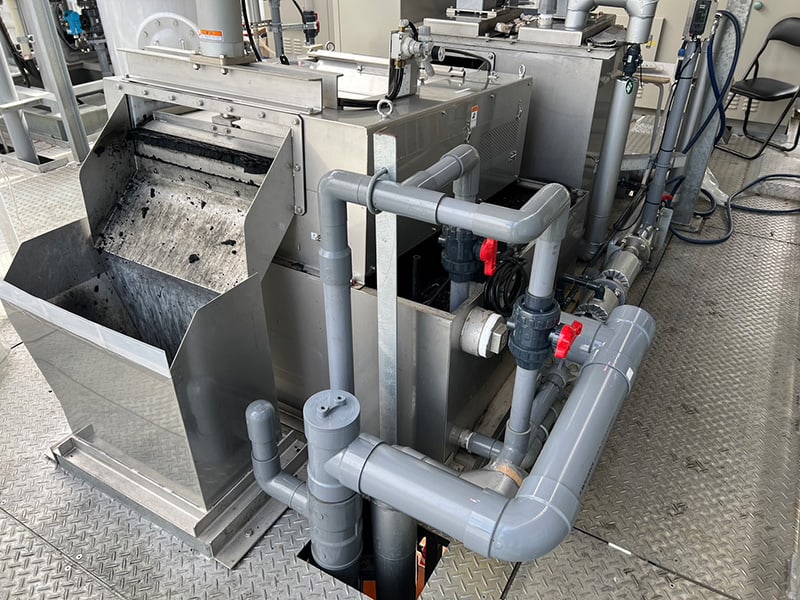 Leachate is water that flows out of landfill sites, which contains substances from rain, snow and the landfill itself.
As landfill is often made up mainly of incinerated ash and non-combustible materials, the water quality of leachate effluent tends to have low concentrations of organic substances such as BOD, but high concentrations of calcium and chloride ions.
The role of the KDS Separator in the plant is to flocculate impurities and separate solids to reduce the load on the next process.
General Information
| | |
| --- | --- |
| Facility | Intermediate Treatment Facility |
| Wastewater to be Treated | Leachate |
| KDS Products | KDS 611D System + Polymer Preparation System KDS-500 |
Treatment Capacity
40kgDS/hr
Chemicals
Polyferric Sulphate→Activated Carbon→Polymer Flocculant
Dewatered Cake Dryness
28.17%
The flocculation is first carried out with polyferric sulphate, followed by adsorption treatment with activated carbon and then again with polymer flocculant.
After separation, the filtrate is ozone-treated and the dewatered cake is disposed of as industrial waste.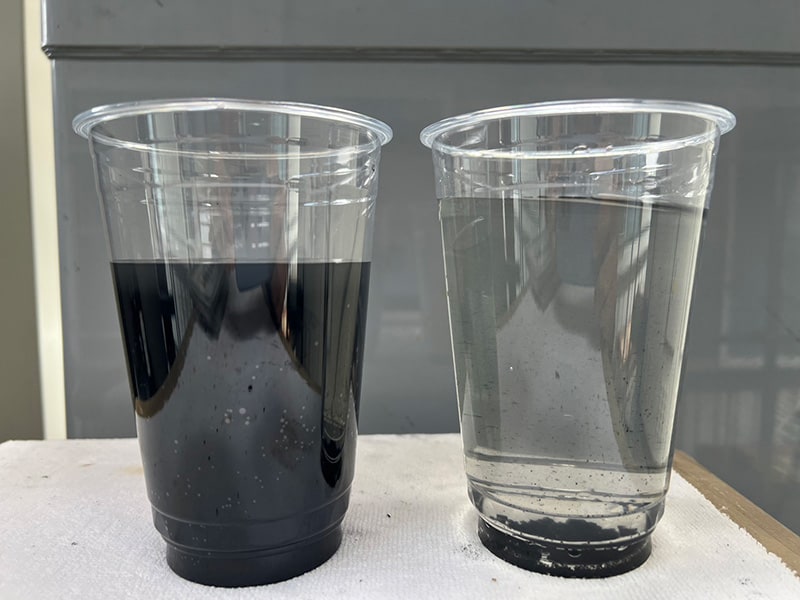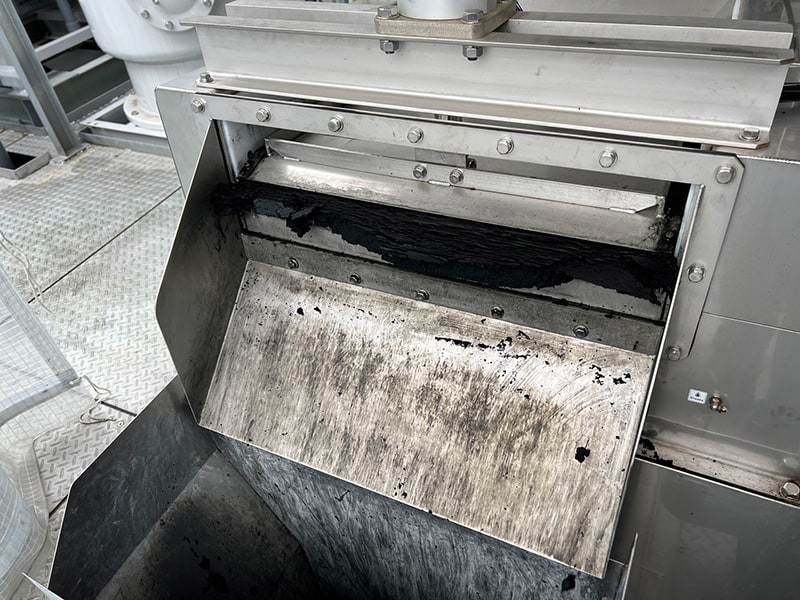 Video
On video page, you can find various wastewater/sludge treatment with Kendensha products.
Please check!