Tailored Suit for New Employee
Academic and business years usually start in April here in Japan. Therefore, a lot of people have started new life by starting new schools, jobs,etc this month.
A newly graduated staff joined Kendensha as well, like last year!
If someone joins us as a new graduate, there will be a gift to celebrate their new job by CEO. It is a suit!
If the person is the same size as CEO's by chance, they might get a number of his hand-me-downs, like suits and shoes, though.
Last week, the new employee visited 'from40', the tailor, to order one.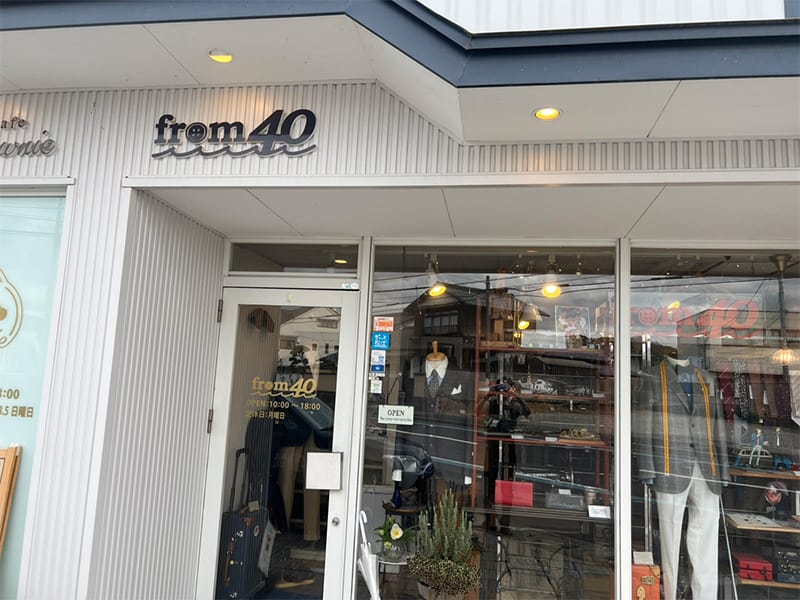 from40 is in Matsue and sells tailored suits, shirts, coats and shoes.
We tend to buy off-the-pegs nowadays, however, when they are made to fit your size, the comfort and beauty of the lines are completely different.
You can have your favourite style tailored in the fabric of your choice, and it can also be repaired or adjusted in size, so it will be a piece of clothing you can wear with care for a long time.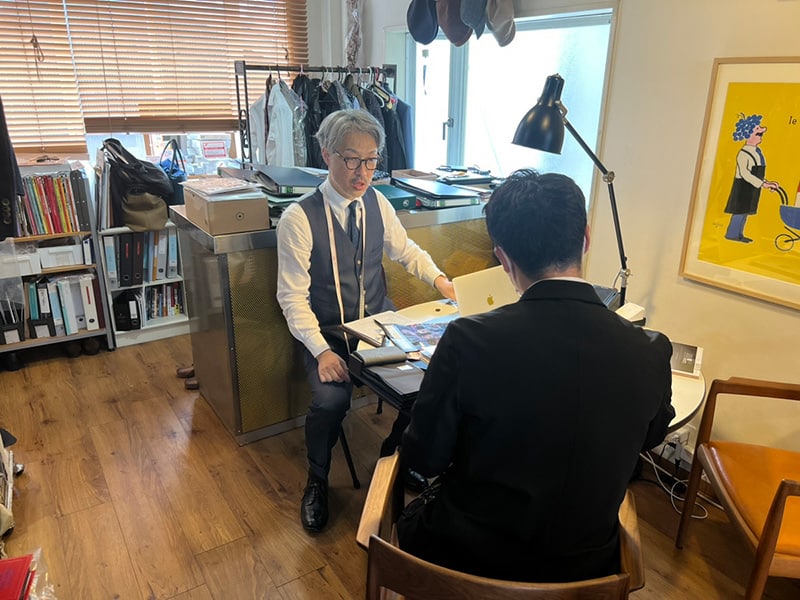 As he was a student until just the other day, the new employee's knowledge about business suits, such as the difference in styles, is limited.
The tailor, Mr. Wada, took the time to give him a detailed consultation. After having been taken his measurements, he decided on the outer fabric, lining, buttons and embroidery of his name, and then all we had to do was wait.
What kind of suit will it be?
I am looking forward to it.
Link for from40 website : from40
If you live nearby and want to have a special suit tailored, this is a good place to start.