Production Department : Women at Work 2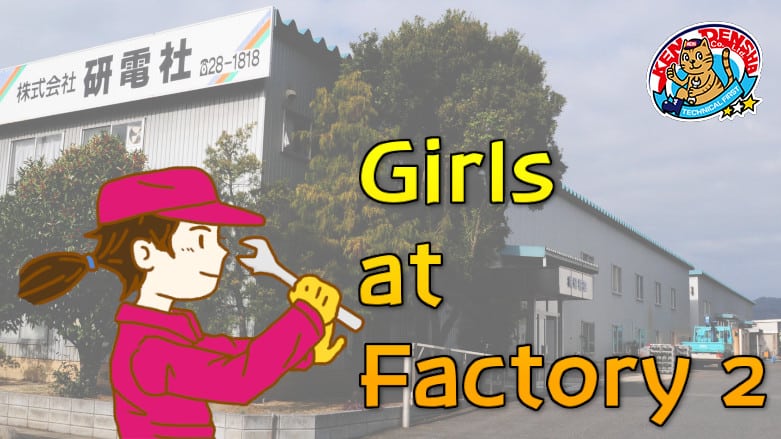 The weather is getting warmer. Here in Izumo, too, it is completely springtime.
In a past article, I wrote about girls at production floor Women at Work. Today, a couple of photos have arrived from Production Department again.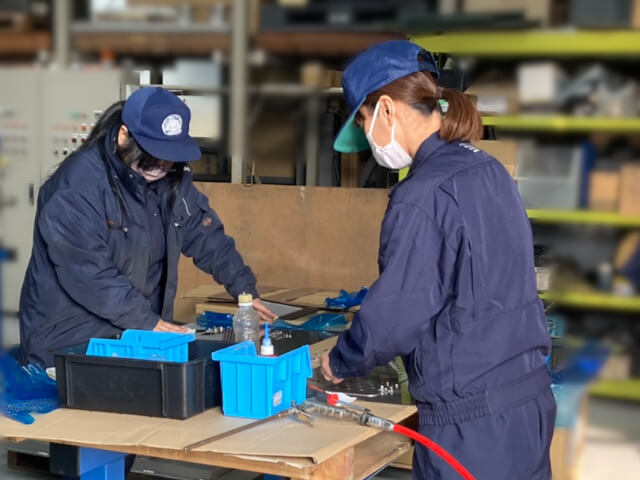 What are the doing?
They are assembling the side covers of KDS Separator.
As you can easily see from the dimensions table on the product page ( KDS Separator ), the covers are attached to the sides of KDS Separator body.
This is to prevent accidental entry of hands and other objects during operation that could cause injury, and also to keep the heat out of the motor. For maintenance, the inside can be accessed by opening here.
They are accustomed to handling drivers and air compressor.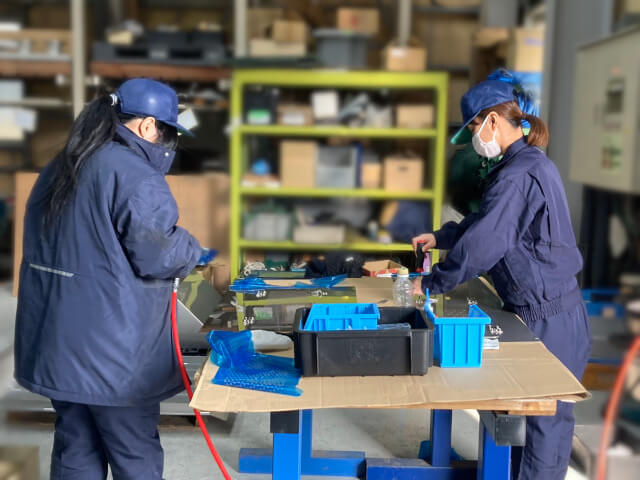 On our production floor, their range of skills is expanding rapidly.
There are two other female employees in Production Department, and we would like them to make an appearance next time.