VIET WATER2023 - Business Trip to Ho Chi Minh City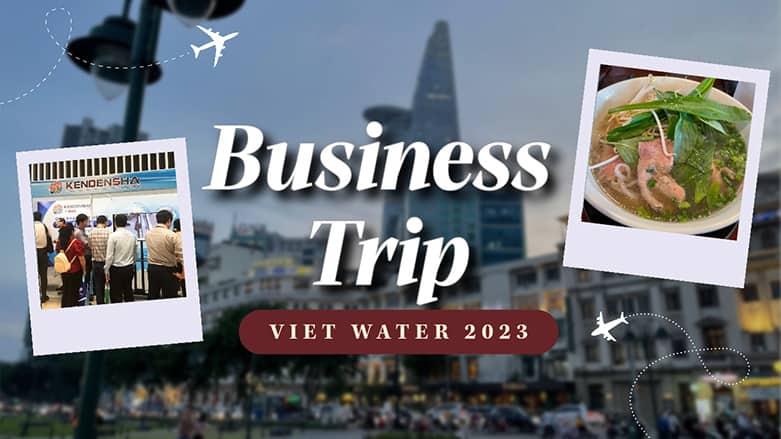 We participated in VIET WATER from 11 to 13 October.
In this post, I would like to report the business trip in Vietnam with pictures!
Mornings on the Days of the Trade Fair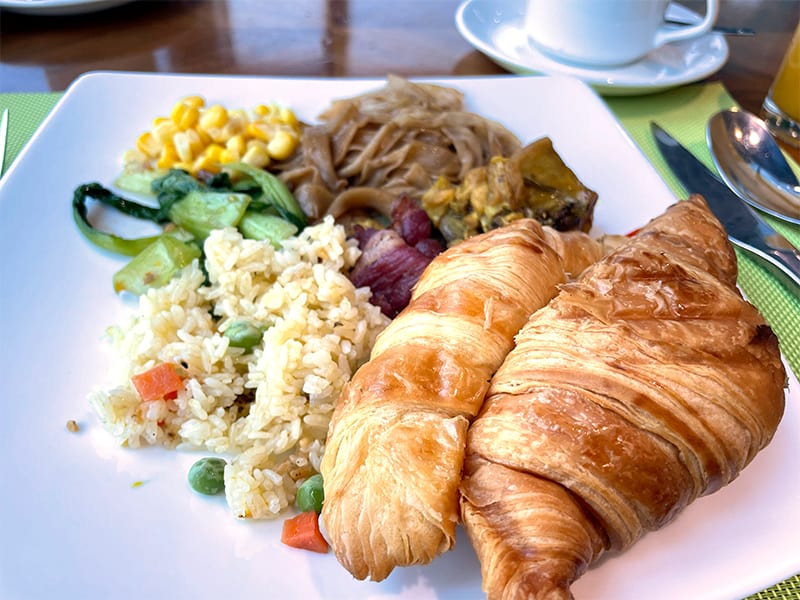 The hotel's breakfast on the first day. What we had was basically the same as we do in Japan...
However, we were full of energy thanks to the garlic rice!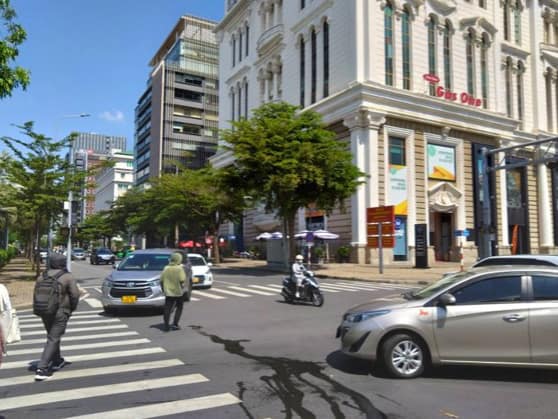 At the crossroads in front of the site. The buildings made me feel as if I was in Europe!
You must be really careful when you cross the roads.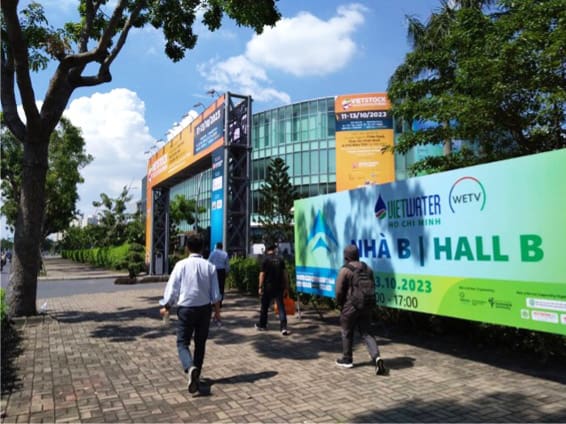 The entrance to the glass-walled cylindrical building.
Let's get inside!
VIET WATER 2023
VIET WATER is the biggest water related trade fair in Vietnam, held once a year.
This year, around 340 companies ran their booths.
We participated last year, so this is the second time in a row (last year's post 'VIET WATER 2022' )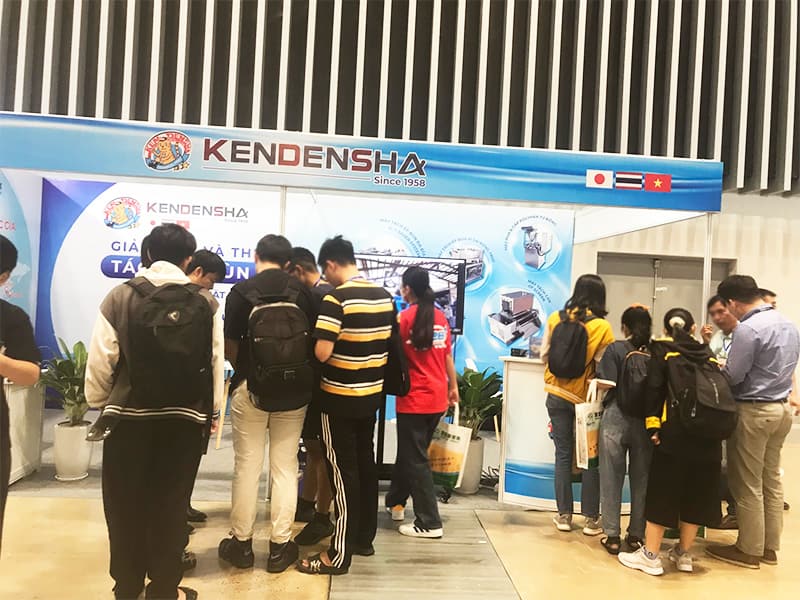 Apparently, the numbers of the visitors increased this year.
It means that business has returned to normal after the covid fuss finally ended.
A lot of visitors popped in our booth as well!
Because there were more members of our team in the booth than last year, we were able to explain our products to more people and in more detail.
On the last day, apart from people from the industry, students who were studying new wastewater treatment technologies visited our booth. They were very enthusiastic and asked us many questions.
The future of Vietnam will be so bright thanks to them!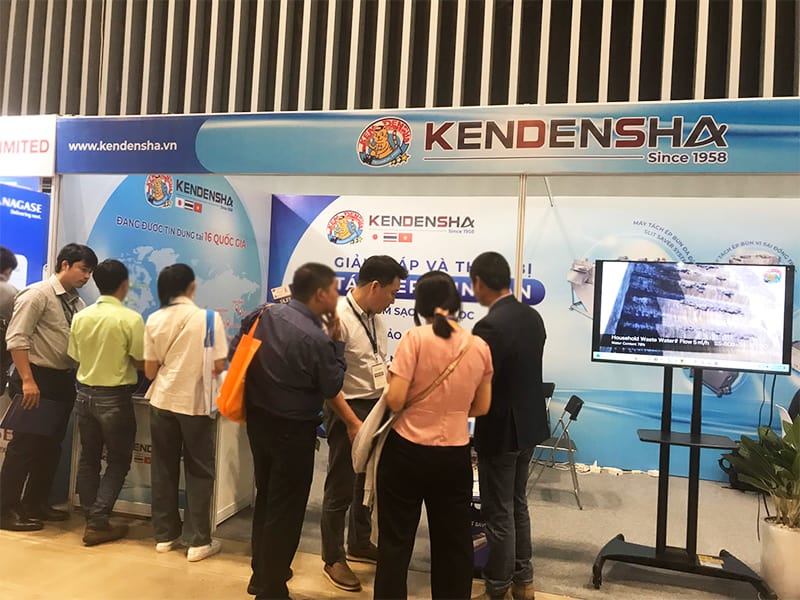 The water treatment market in Vietnam has been and will continue to grow because people become more concerned about the environment and the government tighten wastewater regulations to conserve water resources.
If you have questions and requests we could not answer or fulfil sufficiently during the fair, or if you have trouble regarding wastewater treatment, please do not hesitate to contact our office in Ho Chi Minh City.
After the Fair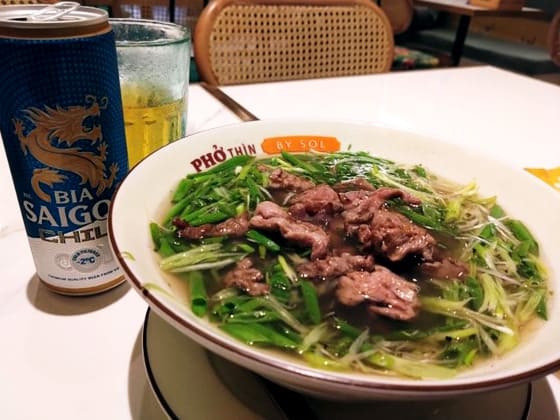 The three-day trade fair had come to a successful end.
Now, we could finally enjoy Pho and Saigon Beer for dinner!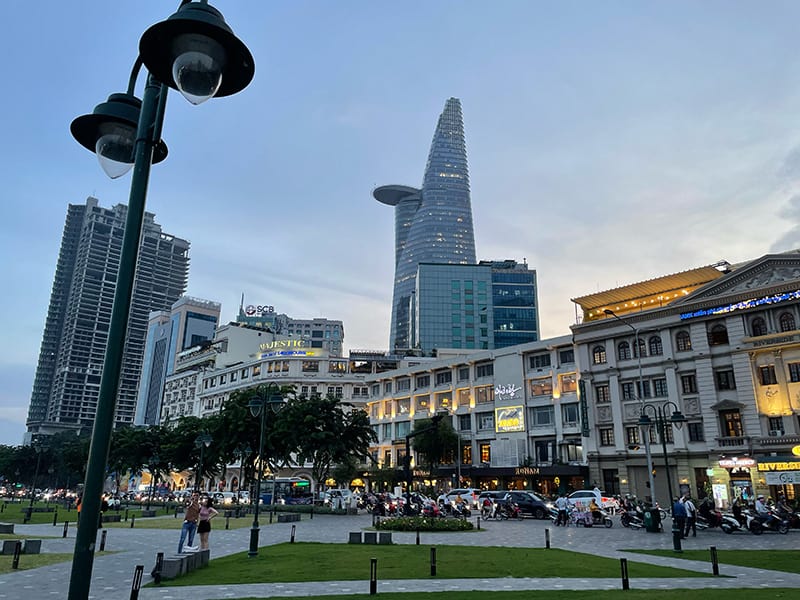 A picture from a ferry terminal on the way to our hotel in District One.
The skyscraper towers over is the Bitexco Tower.
Thank you very much for visiting us!